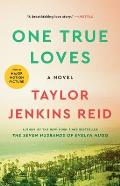 Author: Taylor Jenkins Reid
Series: None
Publication Date: June 7, 2016
Publisher: Washington Square Press
Pages: 352
Obtained: publisher via Edelweiss
Genre: Contemporary Fiction
Rating: 5/5
Bottom Line: Pretty much had me ugly crying from the first page


G

rab,

J

ust get it at the library, or

R

emove from your TBR list? Grab!
Summary:
In her twenties, Emma Blair marries her high school sweetheart, Jesse. They build a life for themselves, far away from the expectations of their parents and the people of their hometown in Massachusetts. They travel the world together, living life to the fullest and seizing every opportunity for adventure. On their first wedding anniversary, Jesse is on a helicopter over the Pacific when it goes missing. Just like that, Jesse is gone forever. Emma quits her job and moves home in an effort to put her life back together. Years later, now in her thirties, Emma runs into an old friend, Sam, and finds herself falling in love again. When Emma and Sam get engaged, it feels like Emma's second chance at happiness. That is, until Jesse is found. He's alive, and he's been trying all these years to come home to her. With a husband and a fiancé, Emma has to now figure out who she is and what she wants, while trying to protect the ones she loves. Who is her one true love? What does it mean to love truly? Emma knows she has to listen to her heart. She's just not sure what it's saying. ~amazon.com
Review:
One True Loves
is a read in one sitting with a box of Kleenex next you novel. I often read at lunch or while I'm at my kids' activities and I was struggling not to have the ugly cry in public; I wasn't very successful.
Ms. Reid tells the wonderful story of Emma who was brave enough to start her life over when her true love/best friend died in a horrible accident. Emma had to live the life they built together in order to save herself from shattering. She moves back to Acton, Massachusetts where she slowly begins to come out of her fog. We get the story of how she fell in love with Jesse and with Sam told in flashbacks. She tells each of their love stories with honesty and not through rose colored glasses.
It is hard not to like Emma. She's your friend, your sister, maybe you even see parts of you in her. It's hard not to feel her pain and wonder how you were survive losing the only person you ever felt knew you. How would you pick yourself back up? How would you rebuild your life? Would you go back to the place where you grew up and try to make it your home?
How do you respond when you get the call from Jesse that he's alive and coming back to you? How do you tell Sam? How do you tell your heart? You feel her agony, pain and confusion. Can you fall out of love with Sam because Jesse's back? Can you learn to love Jesse again because you both aren't the people you were 3 years ago?
I realize that's a lot of questions but those are just some of the notions that Ms. Reid tackles in this novel. I appreciated both men and for different reasons. Jesse taught Emma to want adventure and to want experiences. Sam taught her that making a life for yourself in the day to day is an experience as well. They are both so different but each man loved her fiercely but each was in love with different Emma's.
We all change and grow so who we were in our 20s isn't necessarily who we are later in our lives. Obviously the key to any good relationship is growing together. Jesse and Emma's time together was disrupted, so they need to find their way back to each other.
I will say I was happy with the ending and I thought I knew where she was going with a breadcrumb laid down early in the novel.
I have 2 of Ms. Reid's other novels on my shelf and needless to say they will be making their way to my shorter TBR pile in the future. If you haven't read her, I can say that starting with
One True Loves
.

Google+