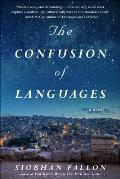 Author: Siobhan Fallon
Series: None
Publication Date: June 27, 2017
Publisher: G.P. Putnam
Pages: 336
Obtained: publisher via First to Read
Genre: Contemporary Fiction
Rating: 4.5/5
Bottom Line: How well do we know the people who we call friends?


G

rab,

J

ust get it at the library, or

R

emove from your TBR list? Grab
Summary:
Both Cassie Hugo and Margaret Brickshaw dutifully followed their soldier husbands to the U.S. embassy in Jordan, but that's about all the women have in common. After two years, Cassie's become an expert on the rules, but newly arrived Margaret sees only her chance to explore. So when a fender-bender sends Margaret to the local police station, Cassie reluctantly agrees to watch Margaret's toddler son. But as the hours pass, Cassie's boredom and frustration turn to fear: Why isn't Margaret answering her phone, and why is it taking so long to sort out a routine accident? Snooping around Margaret's apartment, Cassie begins to question not only her friend's whereabouts but also her own role in Margaret's disappearance. With achingly honest prose and riveting characters, The Confusion of Languages plunges readers into a shattering collision between two women and two worlds, affirming Siobhan Fallon as a powerful voice in American fiction and a storyteller not to be missed. ~amazon.com
Review:
The Confusion of Languages
is the story of a friendship that is rooted in a mystery. Cassie and Margaret couldn't be more different. Cassie is a rule follow and Margaret ignores them but in Jordan not following the rules can cause issues. Truly the only thing that the women have in common is that they are there because their husbands are military. When their husbands are sent to Italy to help the Jordanian forces navigate NATO, the women have only each other to rely on. Cassie and Dan even throw Margaret and Crick a welcome party to make sure that they feel like they are part of a group.
Cassie and Margaret's friendship is tenuous at best. Cassie doesn't have a lot of patience for what she perceives to be flippancy on Margaret's part of the rules they need to abide by to honor the Jordanian culture. Margaret sees Cassie as being a bit of a stick in the mud. Yet somehow they enjoy each other's company. Although I'm pretty sure that had they met under different circumstances, neither of them would have befriended the other. I think they became friends because they were both lonely and they could relate to each other through that loneliness.
How well does Cassie really know Margaret? She seemed like such an open book but what was she hiding? Did she find herself in trouble in Jordan in such a short amount of time? Is there any way for Cassie to help her?
Both women are complex characters and each aren't what they seem. Cassie is bitter in a way that someone who is dealing with her circumstances can be. Margaret is dealing with a lot of pain from taking care of her mom and then her mom's death. This shaped Margaret's need for Crick and her son. Mather is an integral part of the story because if not for him Cassie wouldn't have stuck around when Margaret had to go deal with the accident report.
As the hours bleed into each other, we find out through Cassie snooping in Margaret's journal what she's been keeping from her friend and her husband but not all at once. It really is layered and you have to peel it back to get the heart of what happened. Who is at fault? Is there really any one to lay fault with?
Ms. Fallon has written an exquisite story about how well we know or don't know the people we call our friends. It is layered and multi-faceted that will keep you guessing the outcome until the end. It isn't a thriller but a story about how we keep some secrets close to us, not letting people know our inner most selves.
I highly recommend
The Confusion of Languages
.

Google+