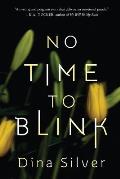 Author: Dina Silver
Series: None
Publication Date: February 13, 2018
Publisher: Lake Union Press
Pages: 384
Obtained: Great Thoughts, Great Readers Book Salon
Genre: Suspense
Rating: 5/5
Bottom Line: Emotionally intense


G

rab,

J

ust get it at the library, or

R

emove from your TBR list? Grab
Summary:
He knows the one thing that would destroy me would be to separate me from my daughter…Catherine Clarke defied her family's expectations when she married Gabriel, a handsome Lebanese businessman. After moving to Gabriel's homeland and welcoming a baby daughter, Catherine knew she had to acclimate herself to the strange new world. Yet both her husband and her surroundings became more volatile and threatening than she could have ever imagined. When Gabriel forbids her to return to the States, Catherine devises a plan to deceive him, but she vastly underestimates how far he will go to punish her. And after her daughter, Ann Marie, is abducted and taken deep into the mountains of Beirut—protected by family, culture, and law—the only thing on Catherine's side is the fierceness of a mother's love. She's prepared to move heaven and earth to find her child. Told from alternating points of view—that of a daughter whose past is a mystery and of a mother with painful secrets to share—this profoundly moving story of impossible risks will resonate with anyone whose love has no boundaries. ~amazon.com
Review:
No Time to Blink
is one of those books that is short in page length but big on emotional punch. We are told the story of Ann Marie's past via flashbacks to the early 1970s with her mom, CC and dad, Gabriel. We are told of their whirlwind romance through Catherine's eyes.
We are then told of Ann Marie's current life from her point of view. Ann Marie's life is in upheaval due to her husband being a jack ass. There is no wallowing by Ann Marie, she's got 3 boys to take care of and a life to move on with. By some intervention of fate, she uses the same lawyer for her divorce as her mother had used all those years ago. An off-handed comment by the lawyer makes Ann Marie wonder if there isn't more to her parent's divorce that has been hidden from her.
CC's flashbacks were harrowing because you knew that things weren't going to be great for her once the honeymoon period passed them by. Especially since her and Gabriel were moving back to Lebanon where the culture for women isn't as open as it is in the U.S. She is told by her neighbor and friend not to be so confrontational with Gabriel; to not argue. CC isn't exactly a shrinking violet so that's not really going to work for her. Gabriel turns out to be much different than the man she thought she married.
I loved the bond between CC and Ann Marie. Ann Marie admired her so much and loved her exponentially. She knew that her mother had something to tell her but she also knew there was another side to the story that she might not ever know; her father's. Through her mother's journals, Ann Marie begins to uncover what might have happened to her all those years ago. Her father was never allowed to be mentioned in the house growing up around her aunt's and grandparents; now she will understand the why.
I was shocked in the end by my emotional response to this book. I found my self shedding tears in the end. It is a fast-paced read but there are emotional layers to this novel that are gratifying. I highly recommend that you pick up
No Time to Blink
immediately.

Google+